Hello Wet Friends,
here is my review of my brand new Marigold glove (inspired by Phee!)
THE REVIEW
Starting with the packing. Here is a photo of the package. There is a standard bubble type envelope. Inside was the gloves in their plastic bag and the packing list
Next is the glove package itself. Side one has all sorts of technical facts on what the gloves can do.
Side two has no technical facts but only the name and the scan code for inventory.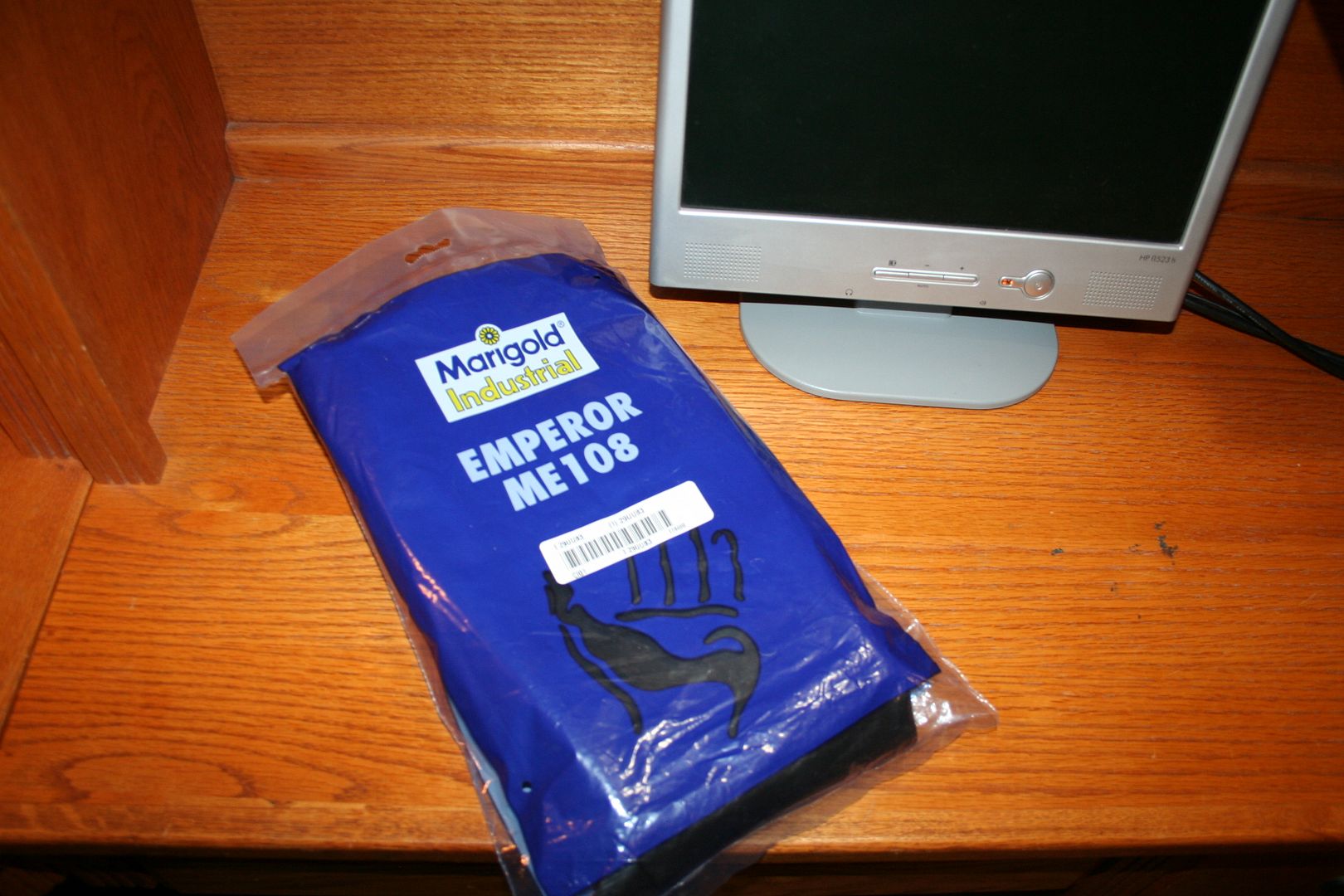 What do I think about the gloves? They are an outstanding buy! The gloves have a wonderful rubber odor. The gloves polish up well however lose the shine wearing them. I think the more I place some latex safe lube on them they will stay bright. The fingers are slightly stiff. I would rather wear gloves that are a little big then to small and uncomfortable. The gloves are soft however they do not roll down which I was concerned about being that I bought a large pair.