Hello Wet Friends,
got to have a party to keep up my spirit.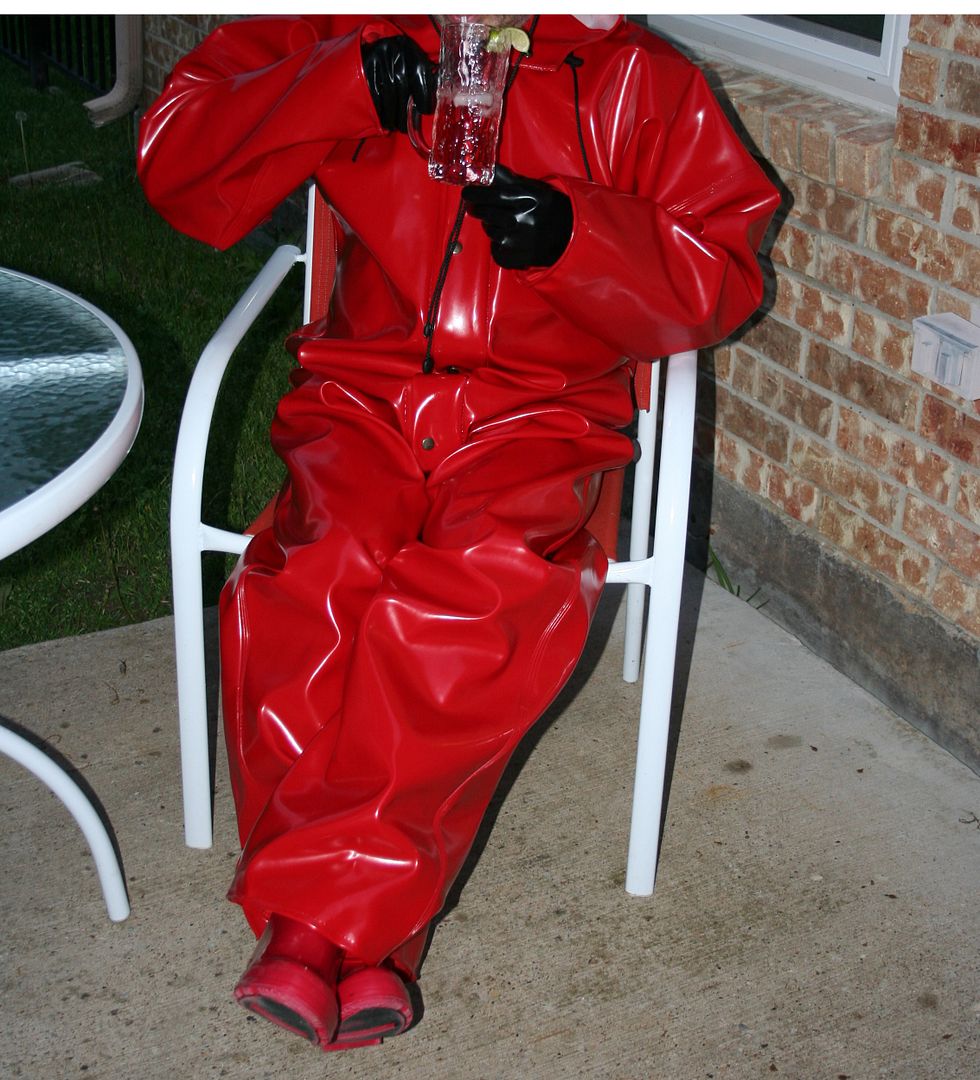 Close up of my rubber gloves.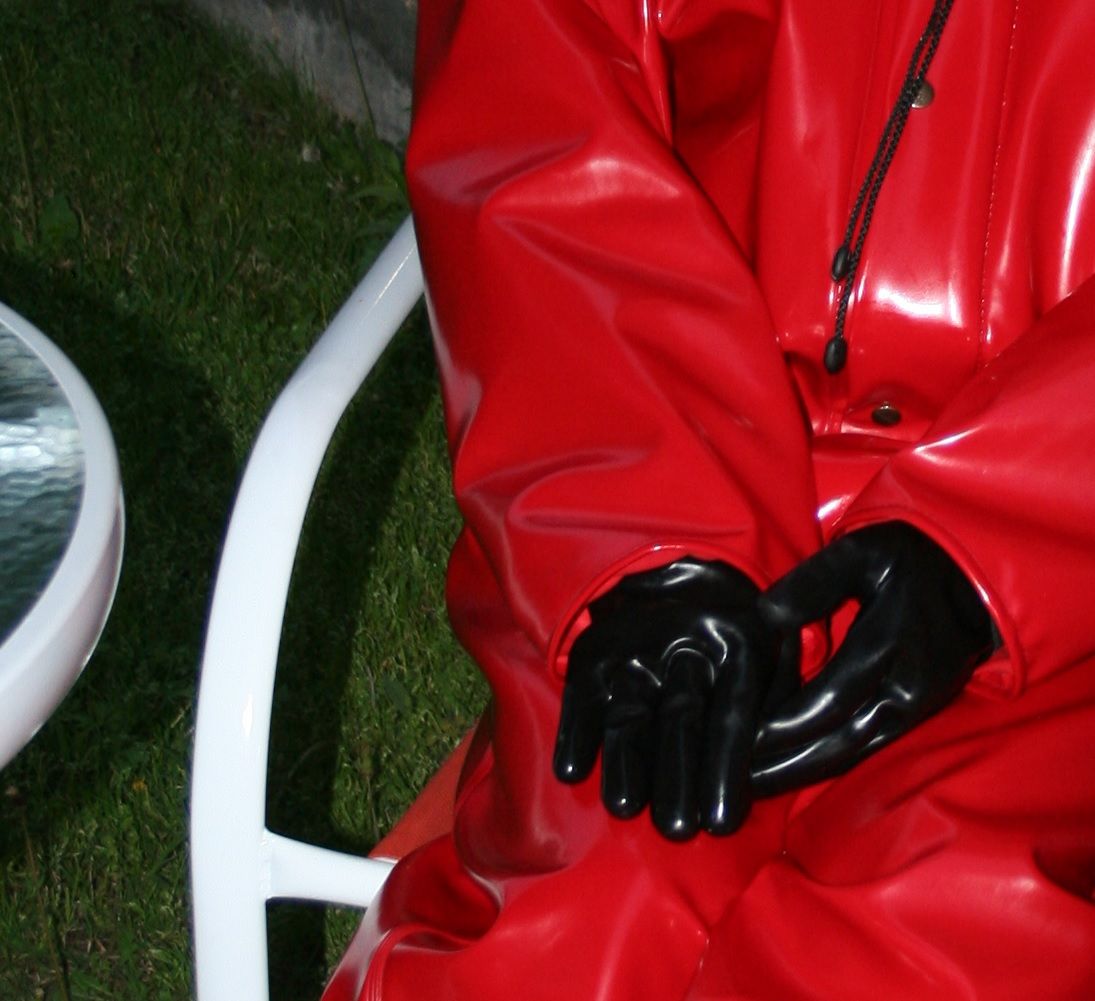 Here are my pretty red boots.
Rum and cranberry with a lime!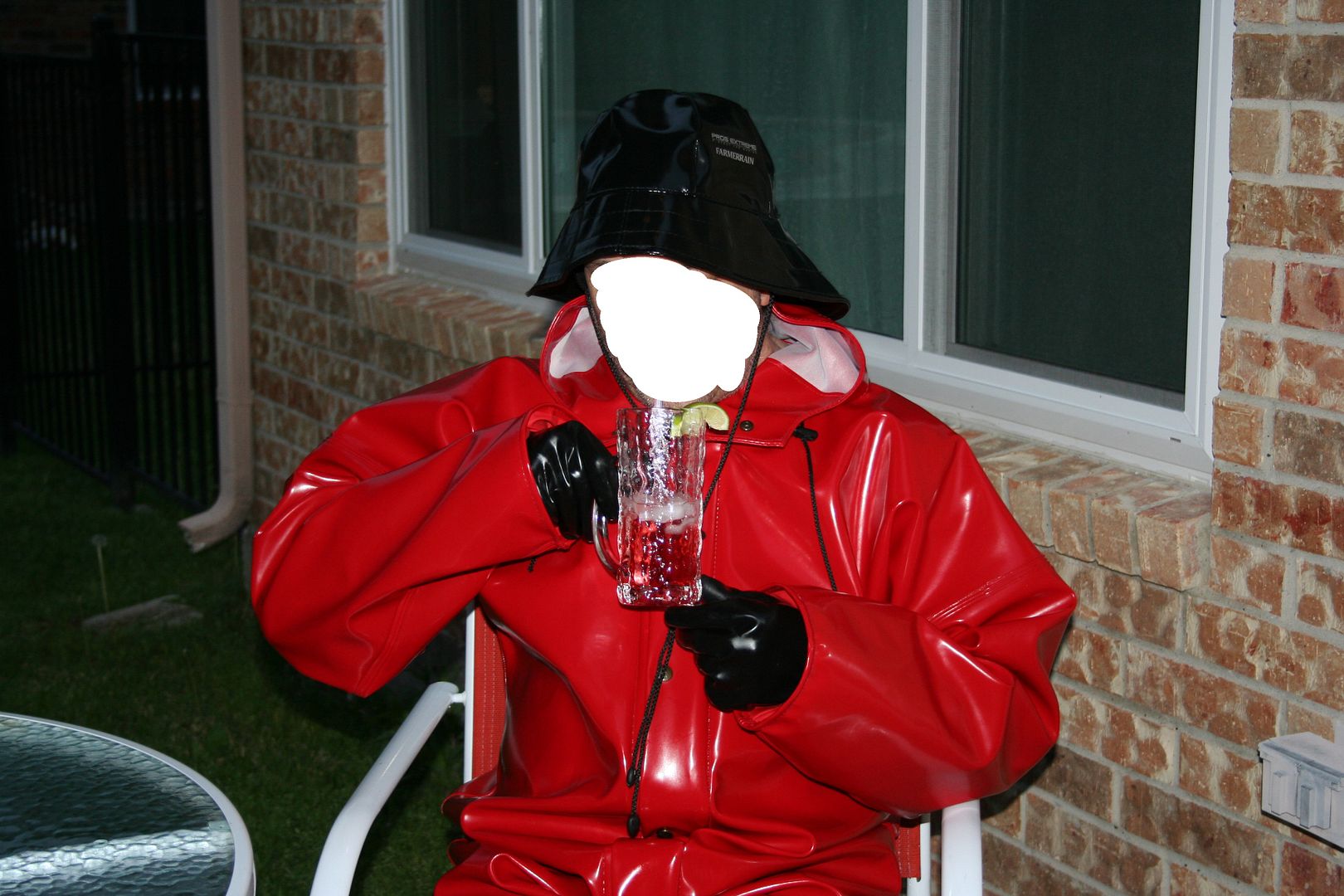 Picture of the back of the suit.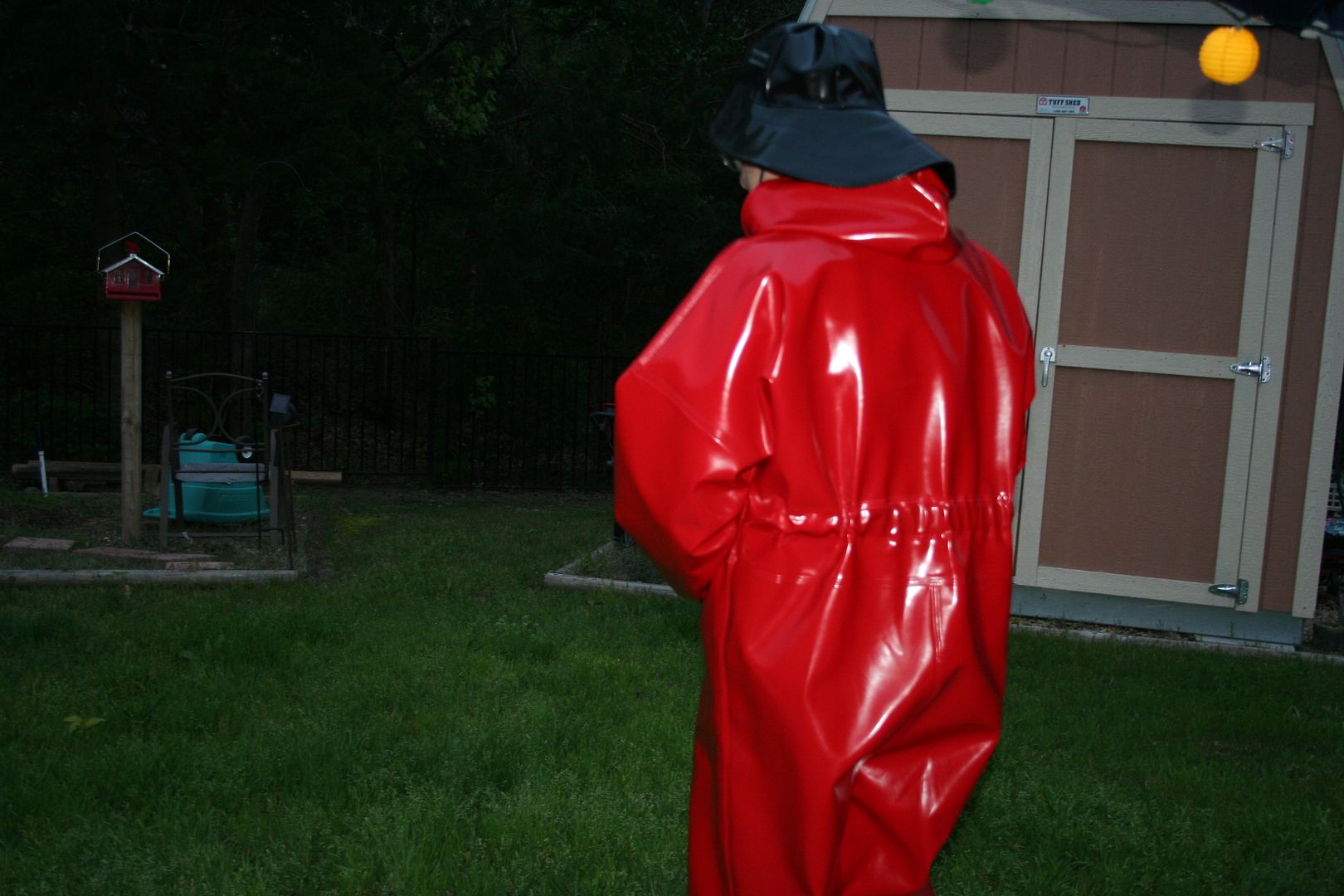 Now I have to take down my Japanese Lanterns. Keep safe and dry you all !