Hello Wet Friends,
well I noticed all those leaves in the back yard required raking up. Hmmm, time to put on my PROS Red PVC Suit and get to work.
Here is the video:
https://www.youtube.com/watch?v=G5UpzErYoY8
Photo 1
It is nice and cool this morning.
Photo 2
Yes my finger nails are still painted.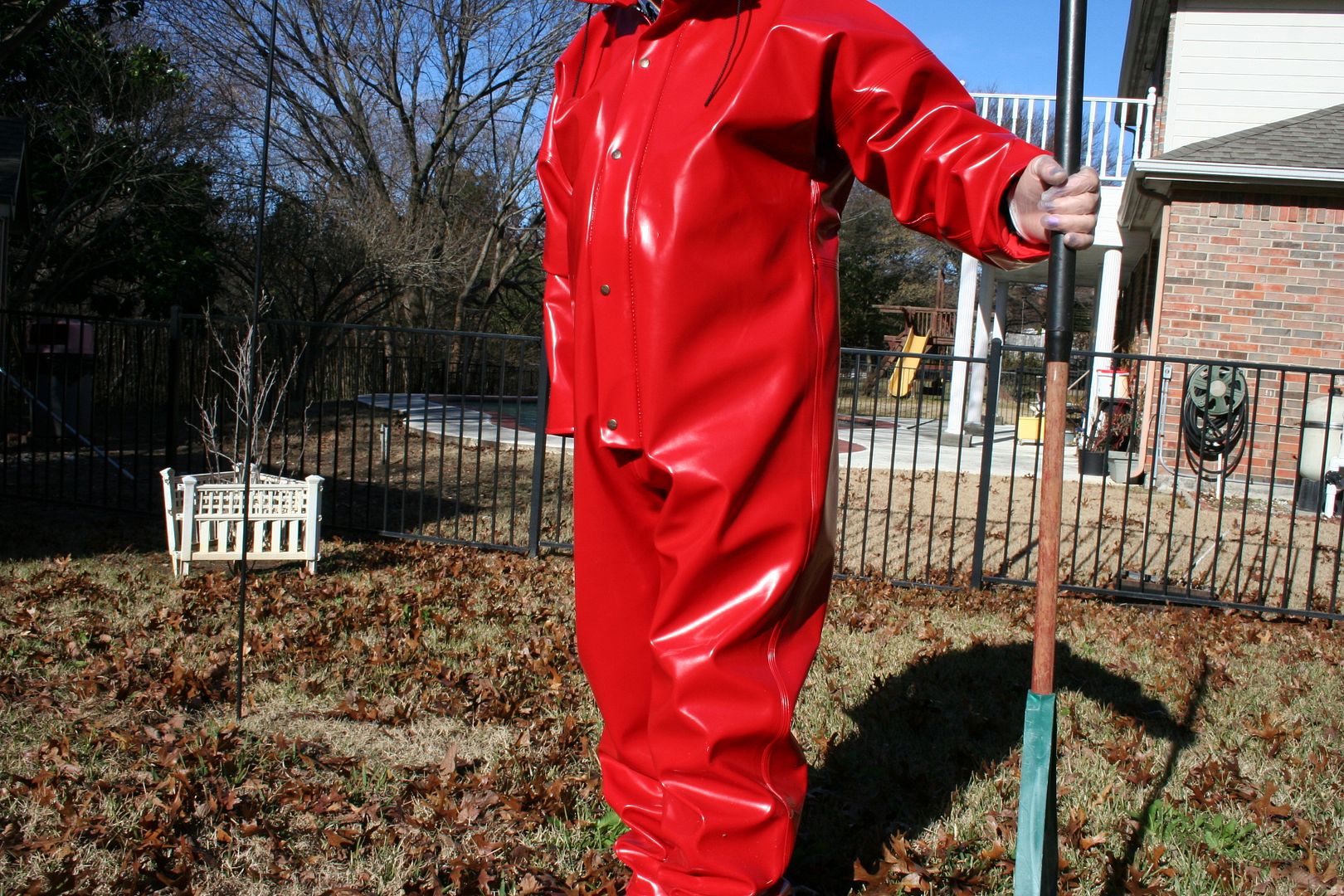 Photo 3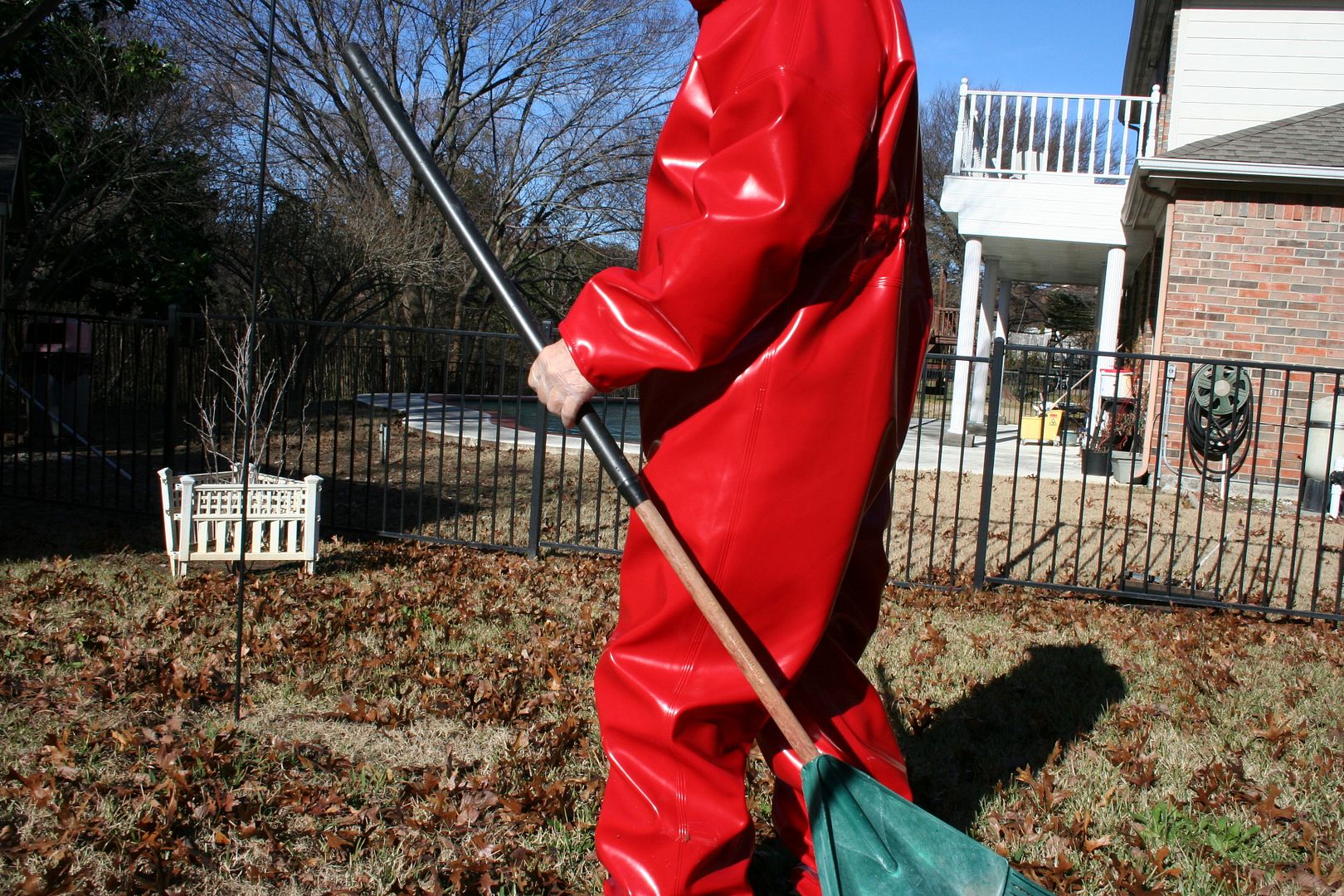 Photo 4
The sun is starting to get high in the sky. The departure is getting warmer.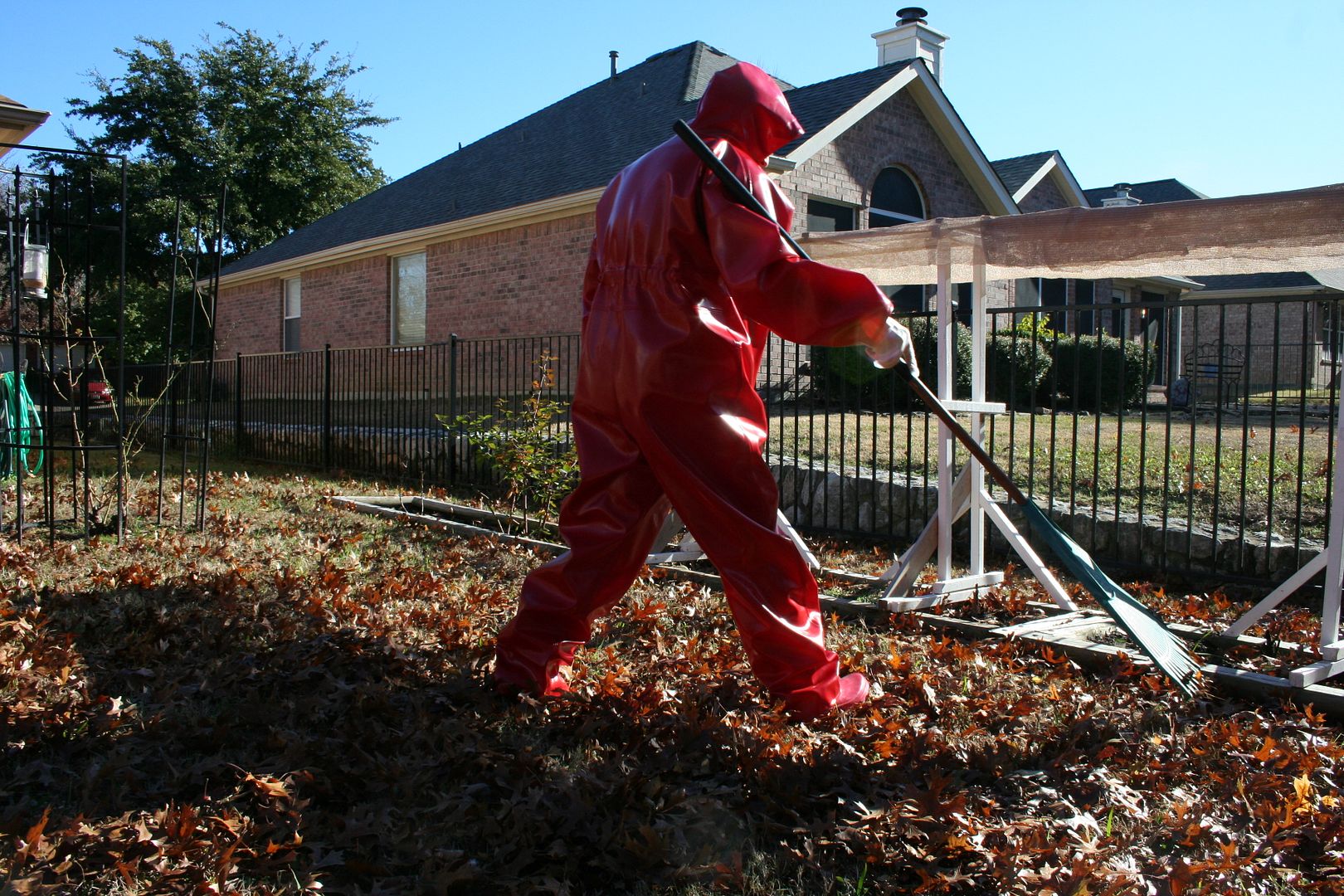 Photo 5
My suit is getting warmer now.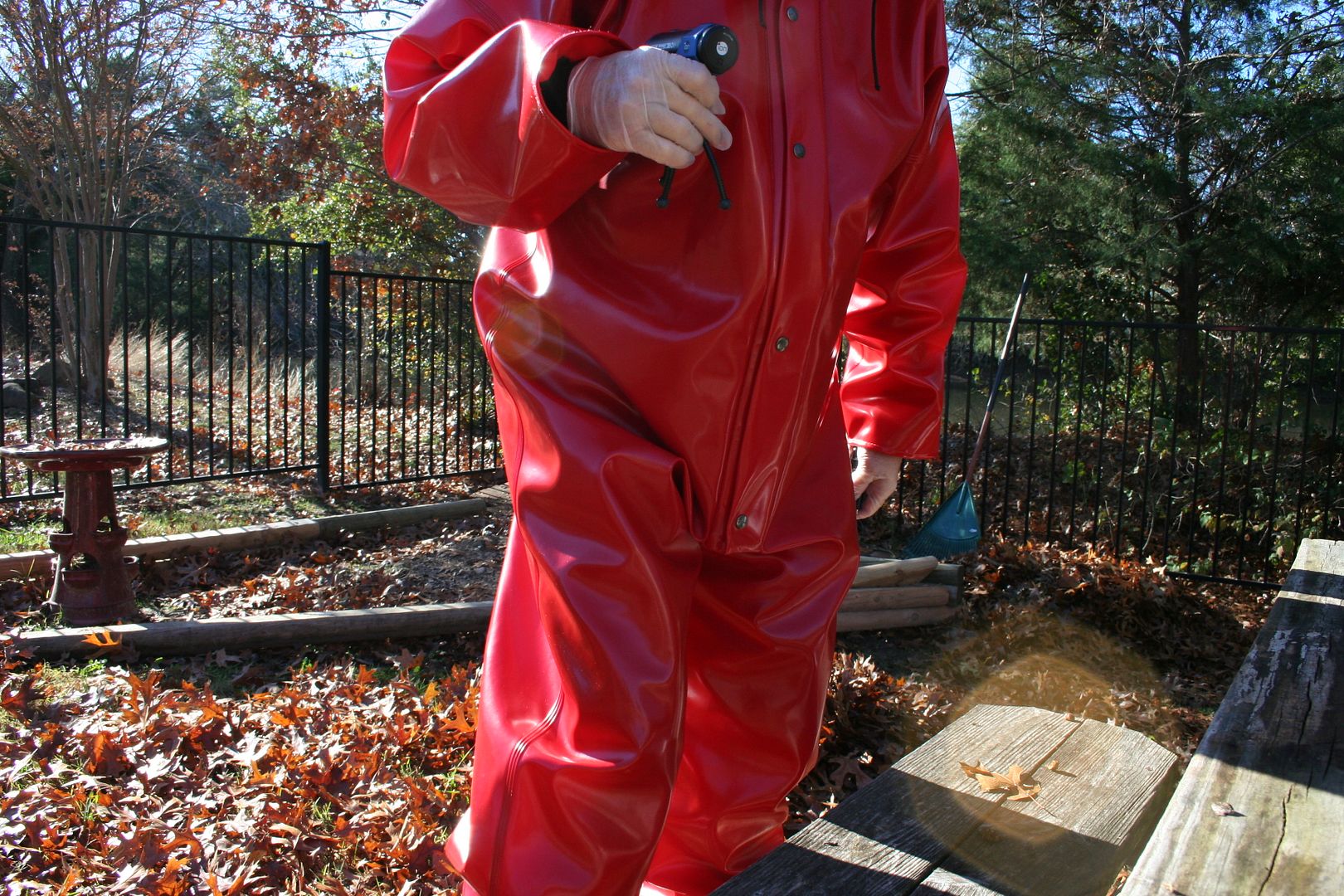 Photo 6
Now it is warmer. I feel nice and damp in my PVC suit. The PVC is a lovely odor.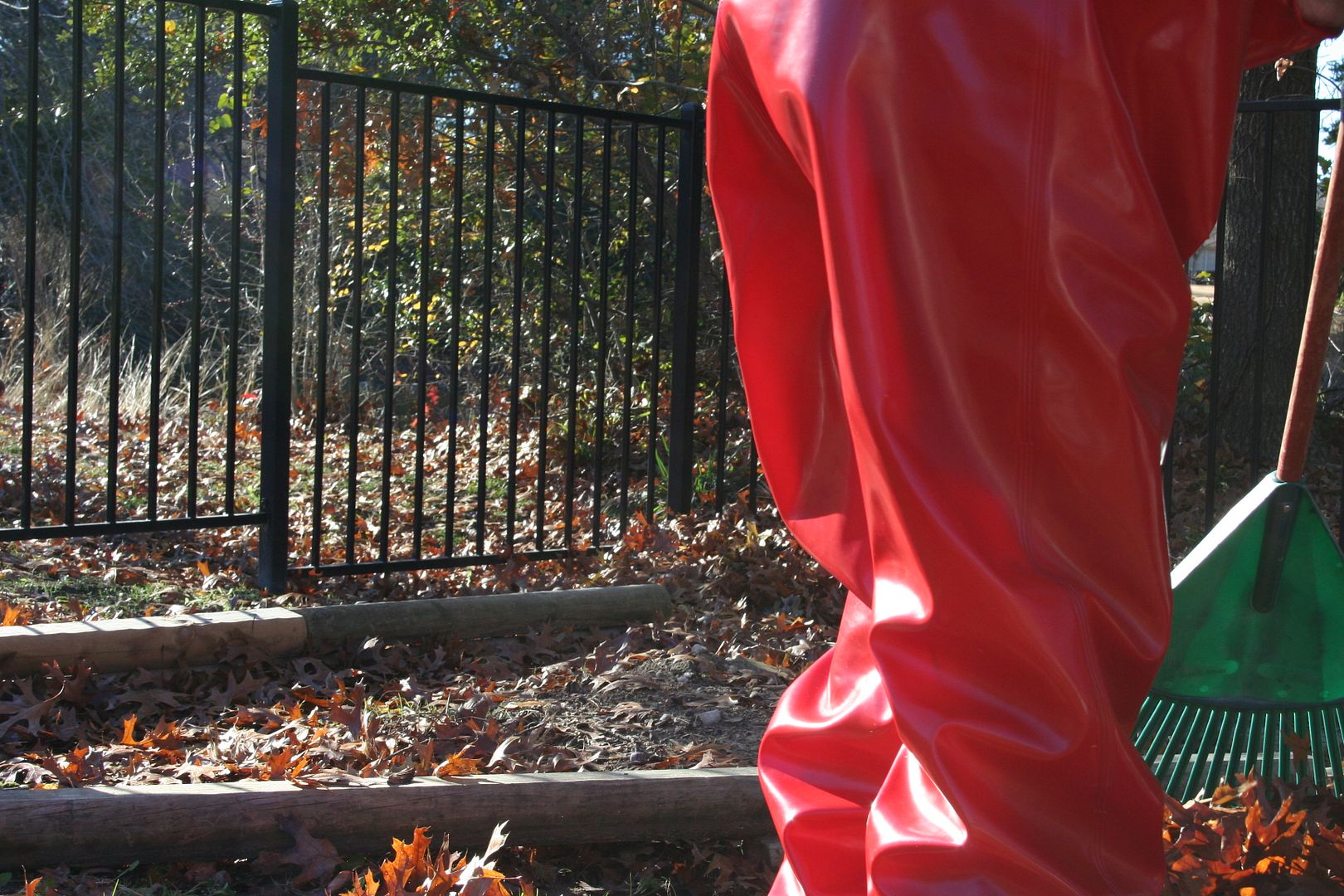 Photo 7
The only thing that would have made this event better was if i was wearing my wig and bra!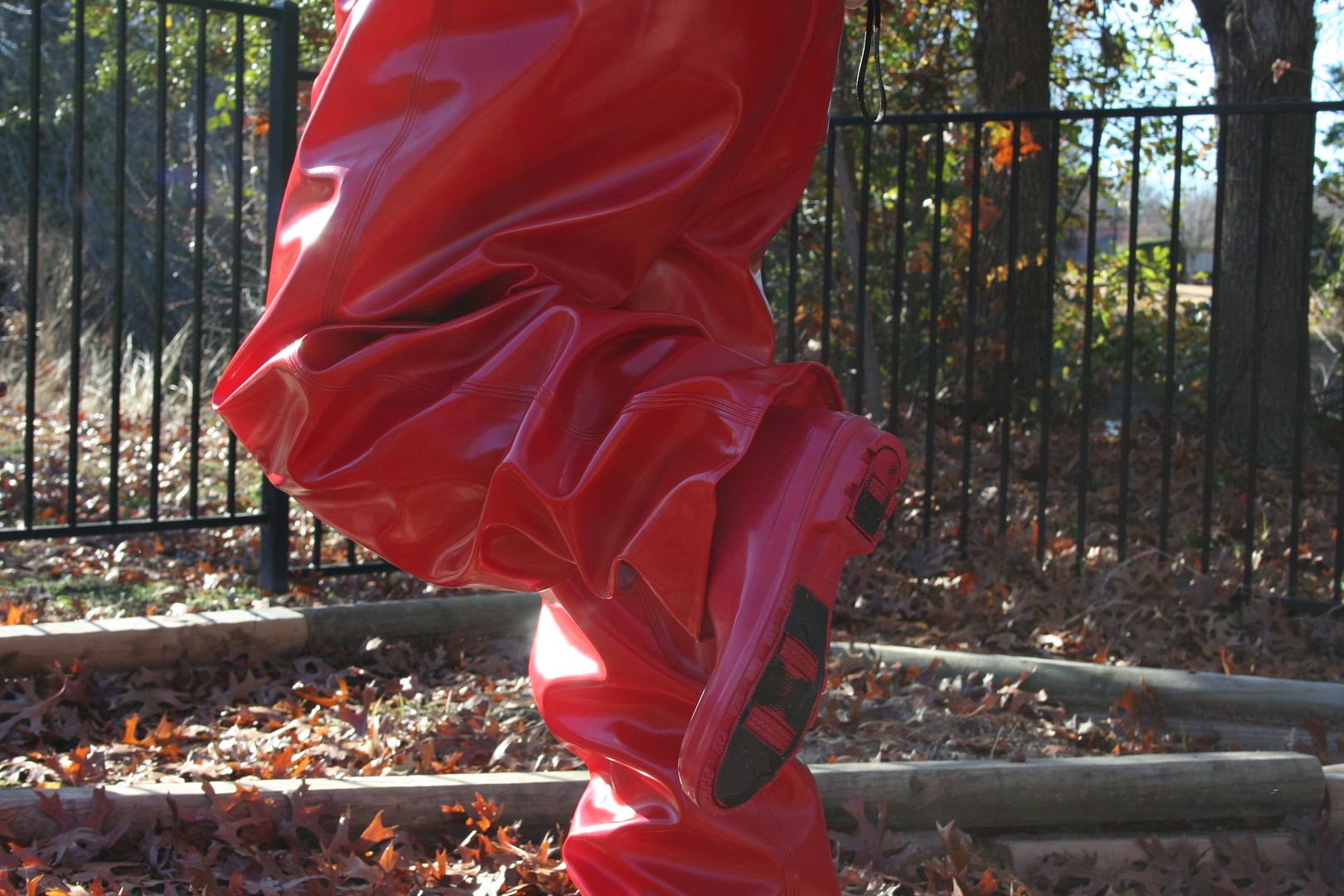 Photo 8
Time to clean up. I was using my 3M extra long gloves to pack the leaves into the bags. I have some video I will post.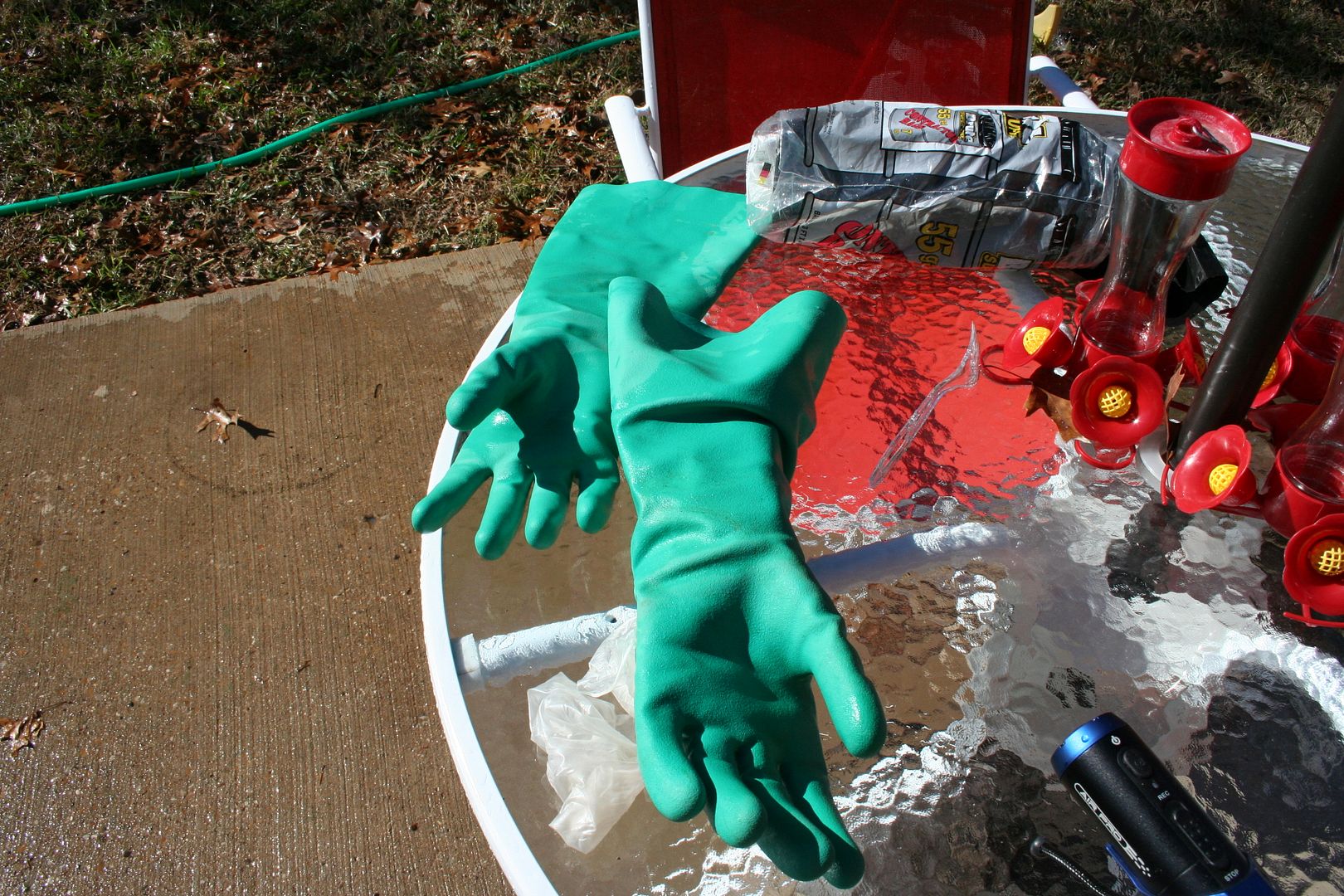 Photo 9
I also have video of me cleaning my boots. They got muddy and I had to hose them down.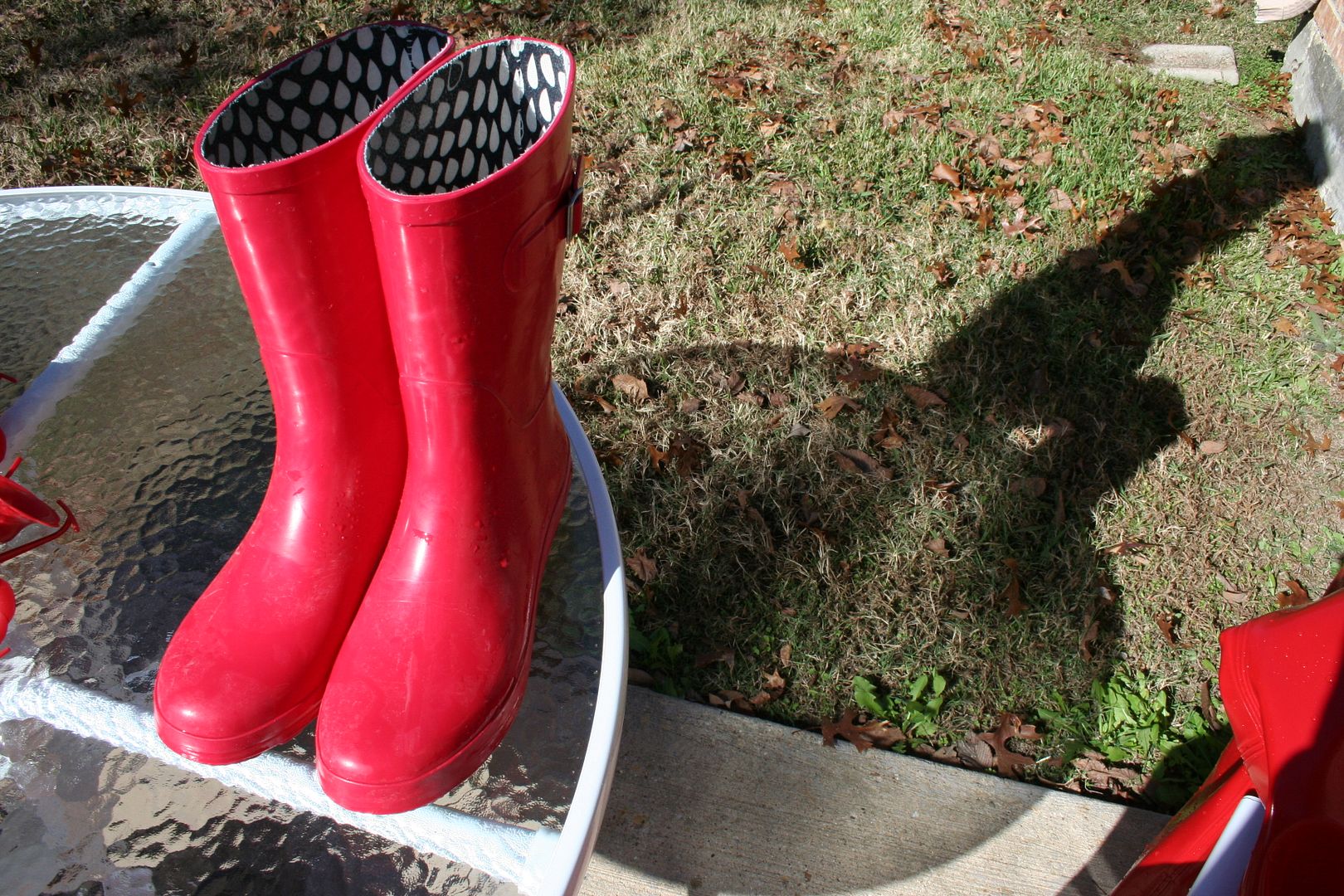 Photo 10
I hosed down my suit also. It was getting muddy.