Hello Wet Friends,
here are more pictures of the Gold PVC Inflatable Wedding Dress. I took some time to create a new "over skirt" just for this outing!
I am just covered in plenty of shiny PVC!
This was a combination Christmas/New Years Eva/Science Fiction Event.
Lets get dressed.
Unfolding this huge skirt.
The bow has to be just right.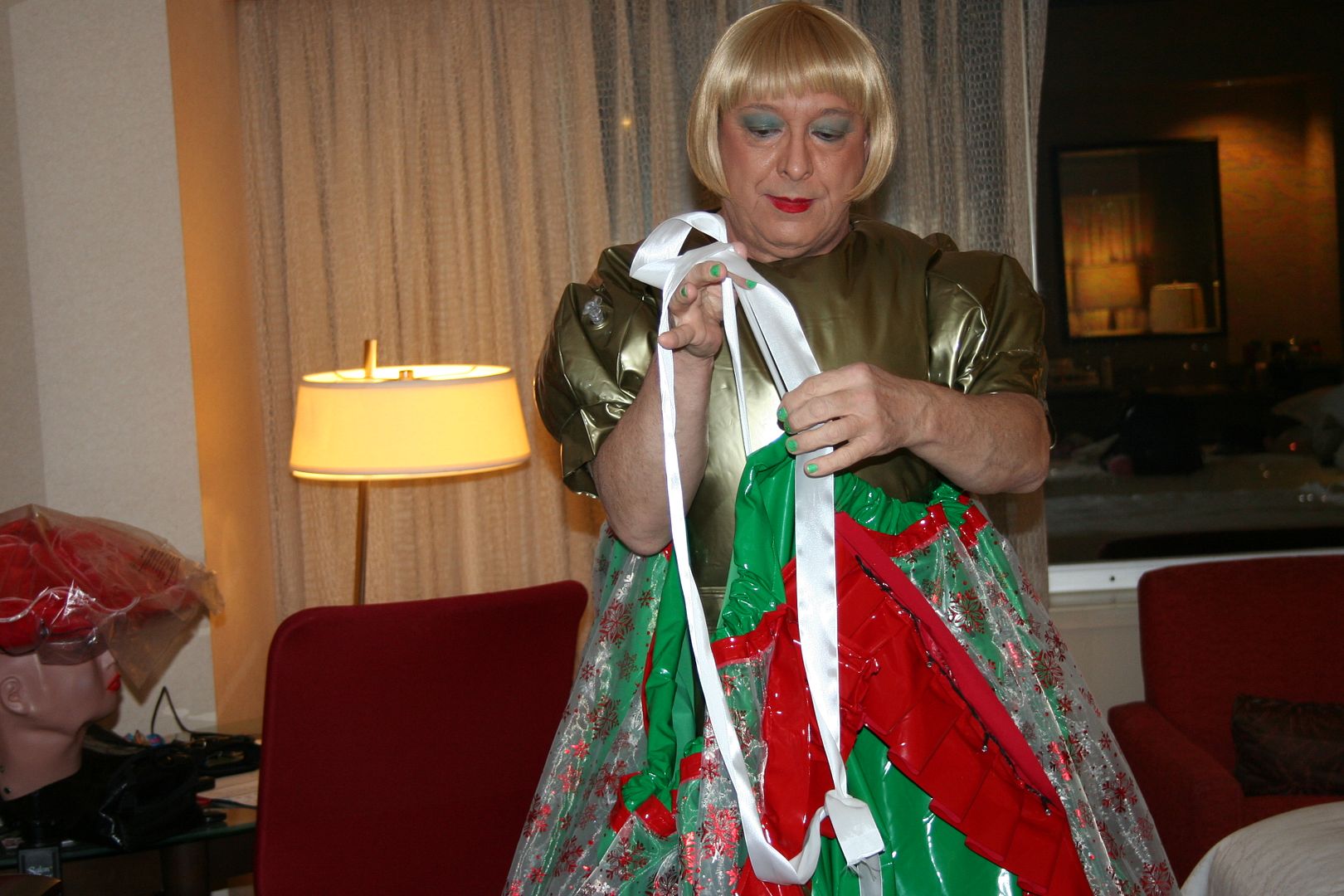 Let us test the lights!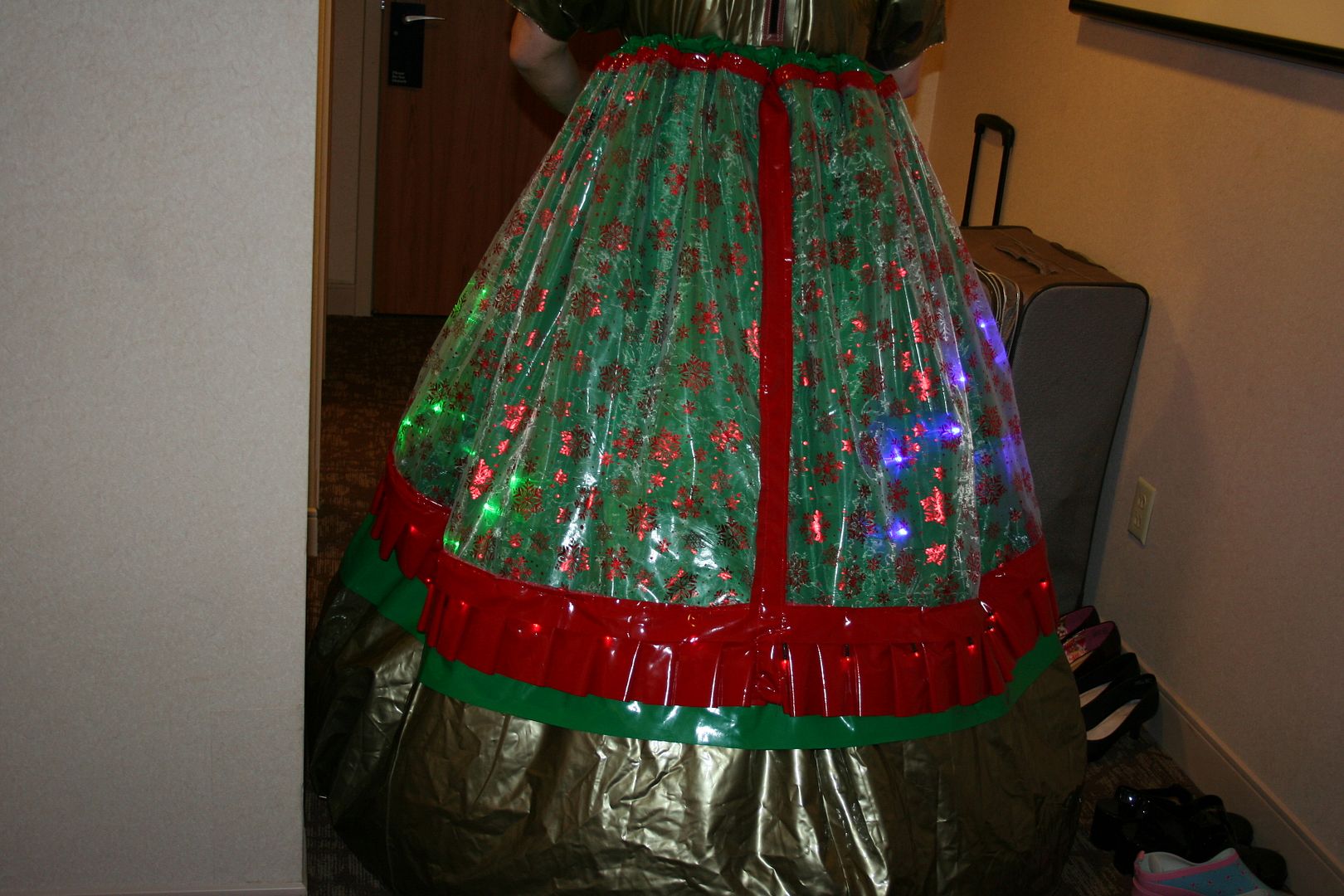 They work !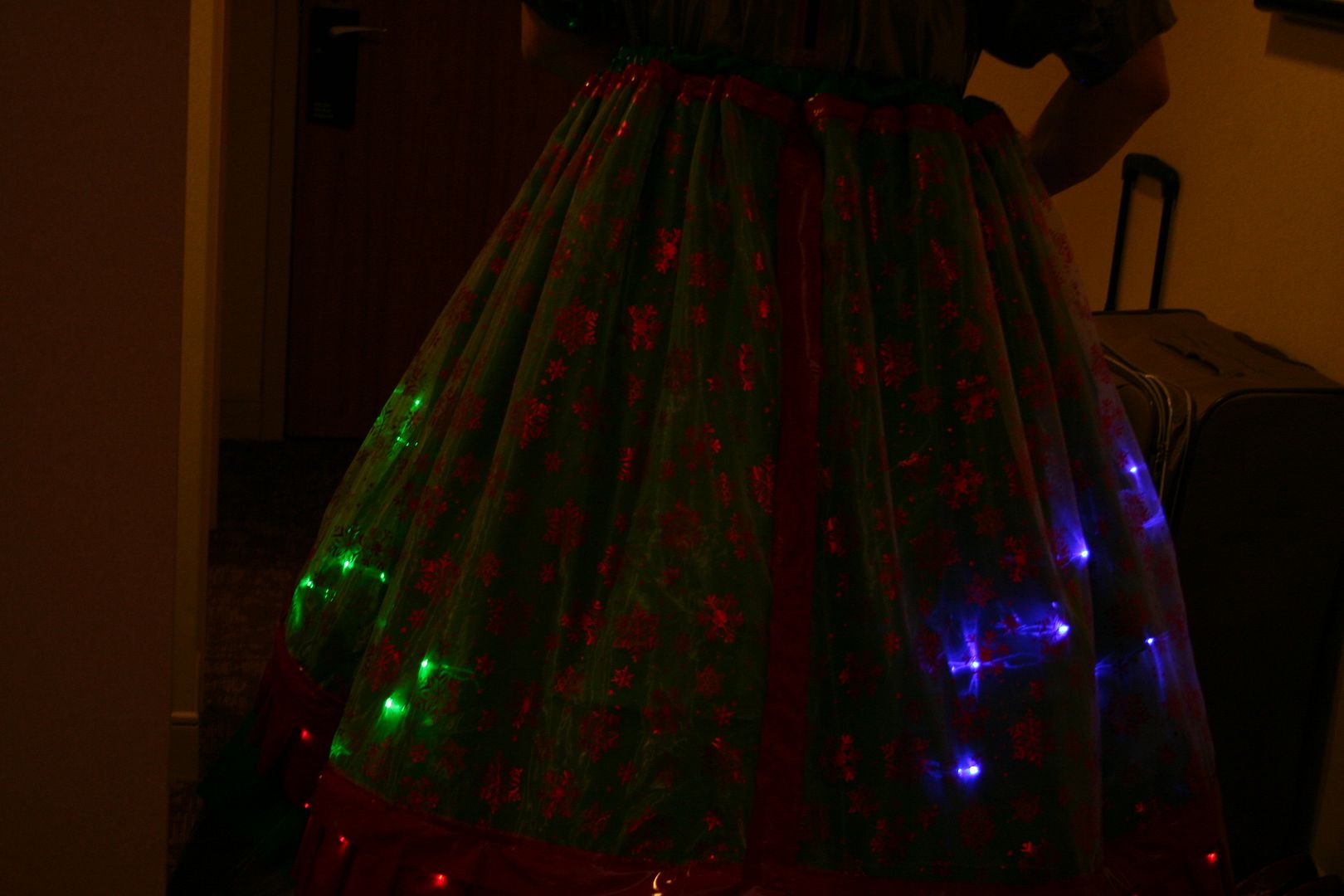 Down stairs to see the crowds.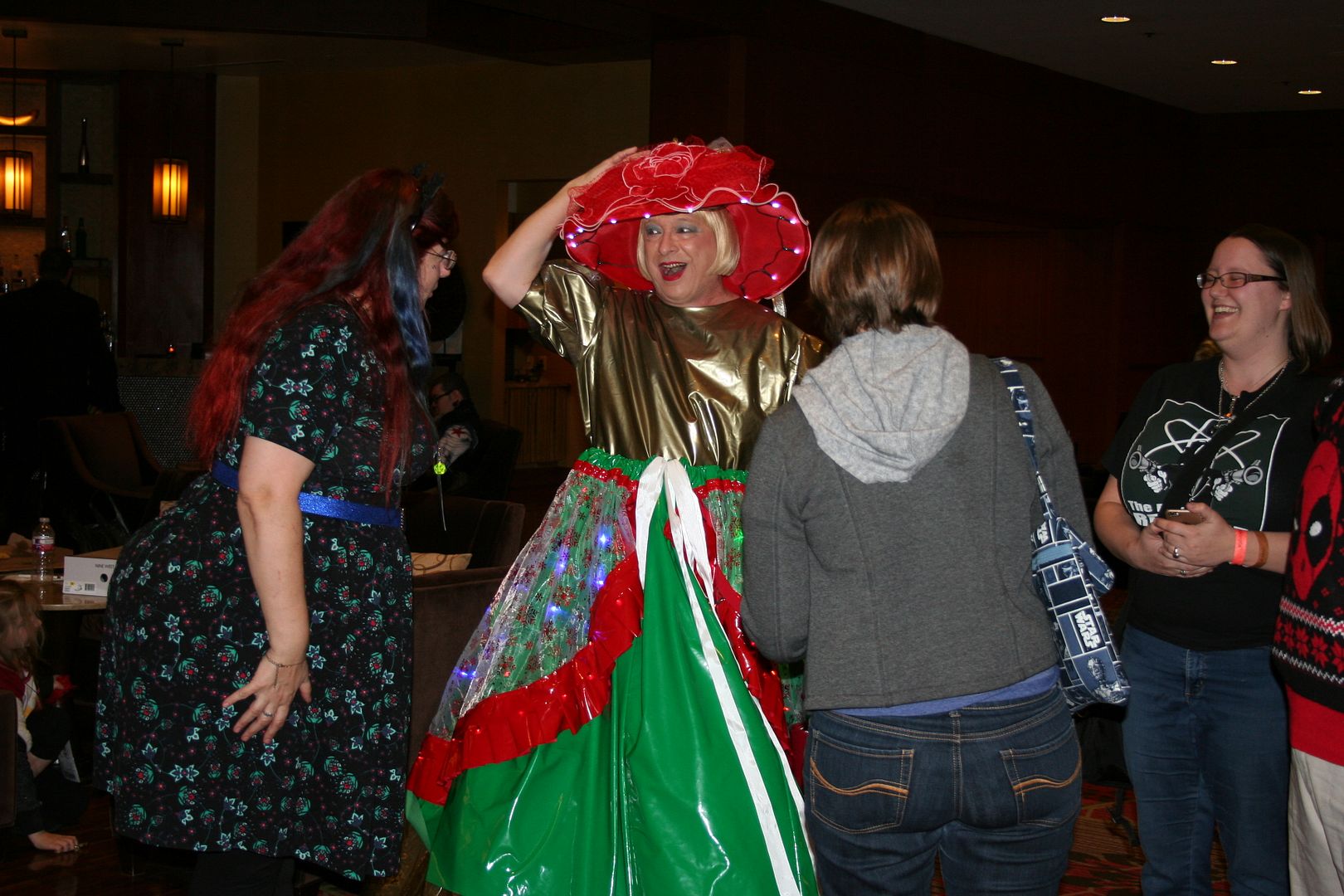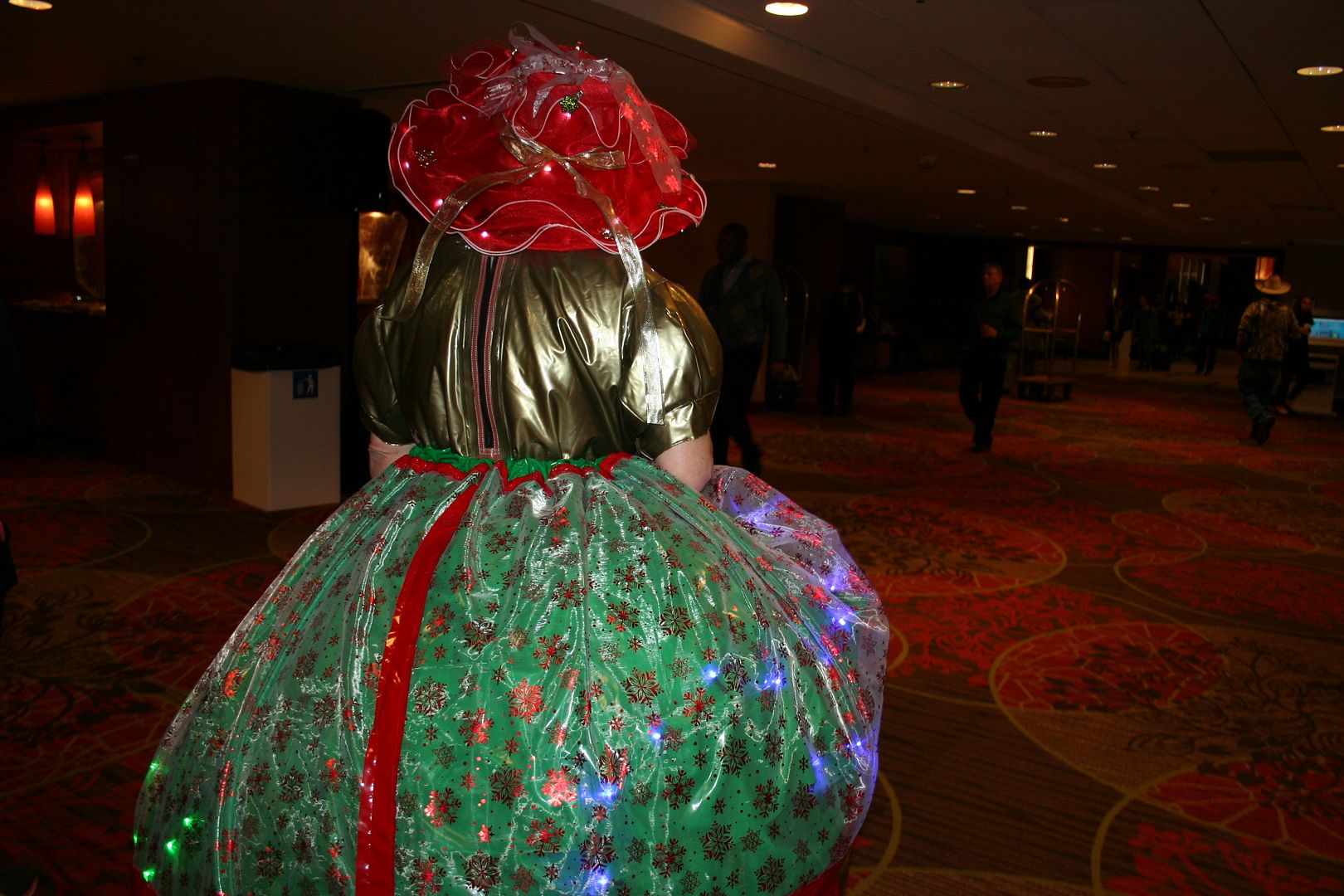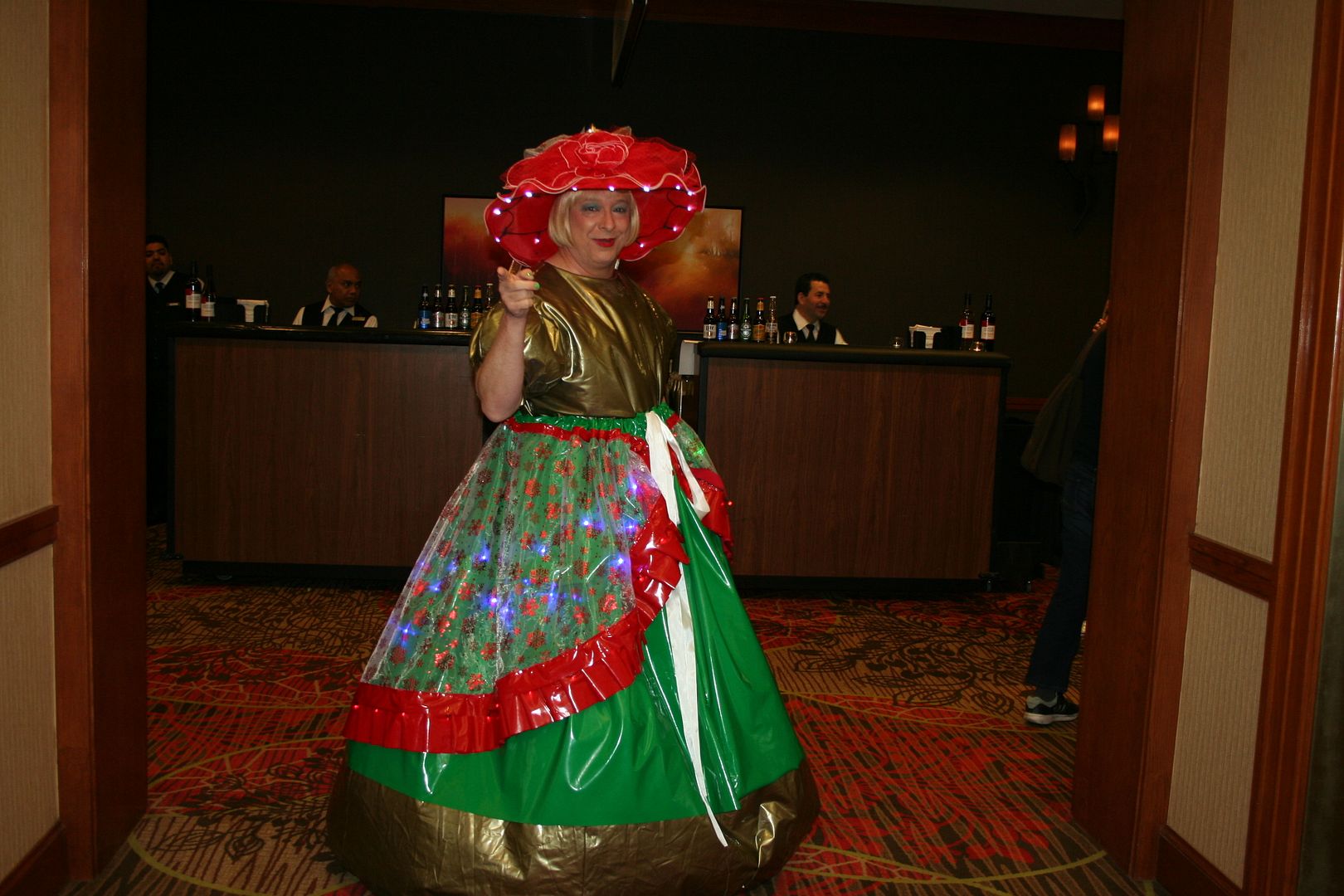 One last picture outside of the hotel.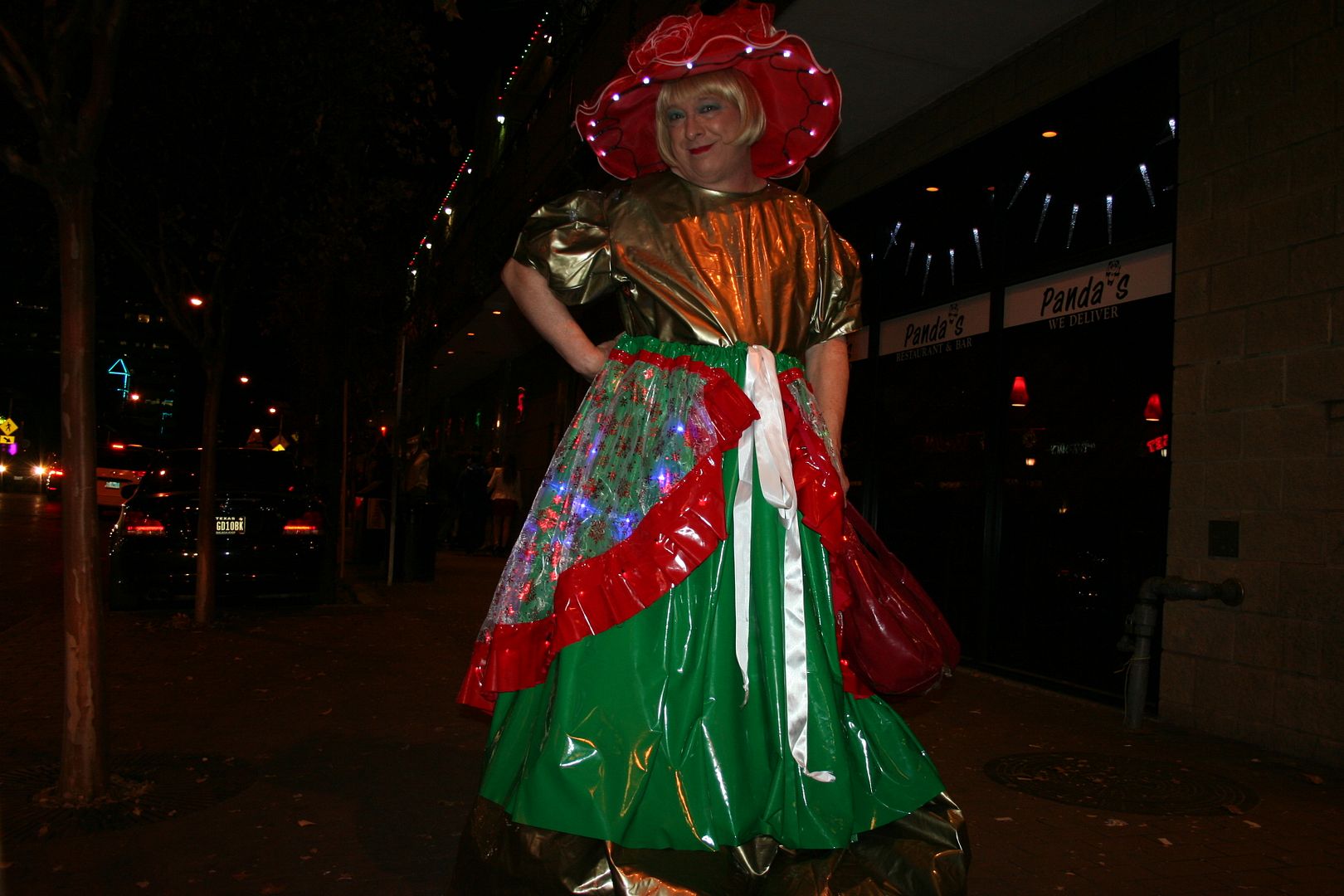 It was a very busy evening. I am tired and very damp from running around in PVC for the last fours. Should I sleep in my dress?
MR