Hello Wet Friends,
did I ever show you my Gold INFLATABLE PVC Wedding Dress?
Some friends wanting a group picture.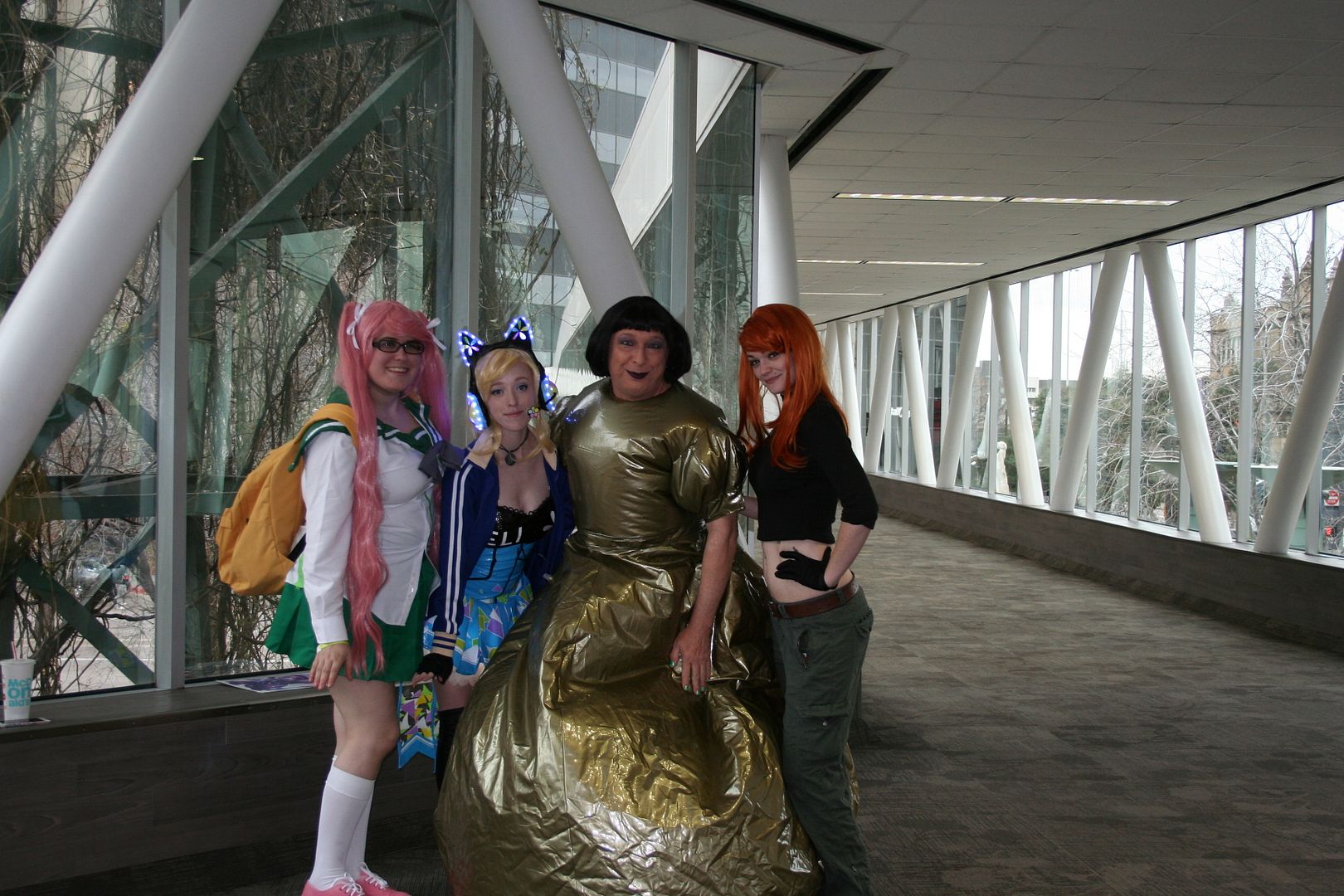 Zipper.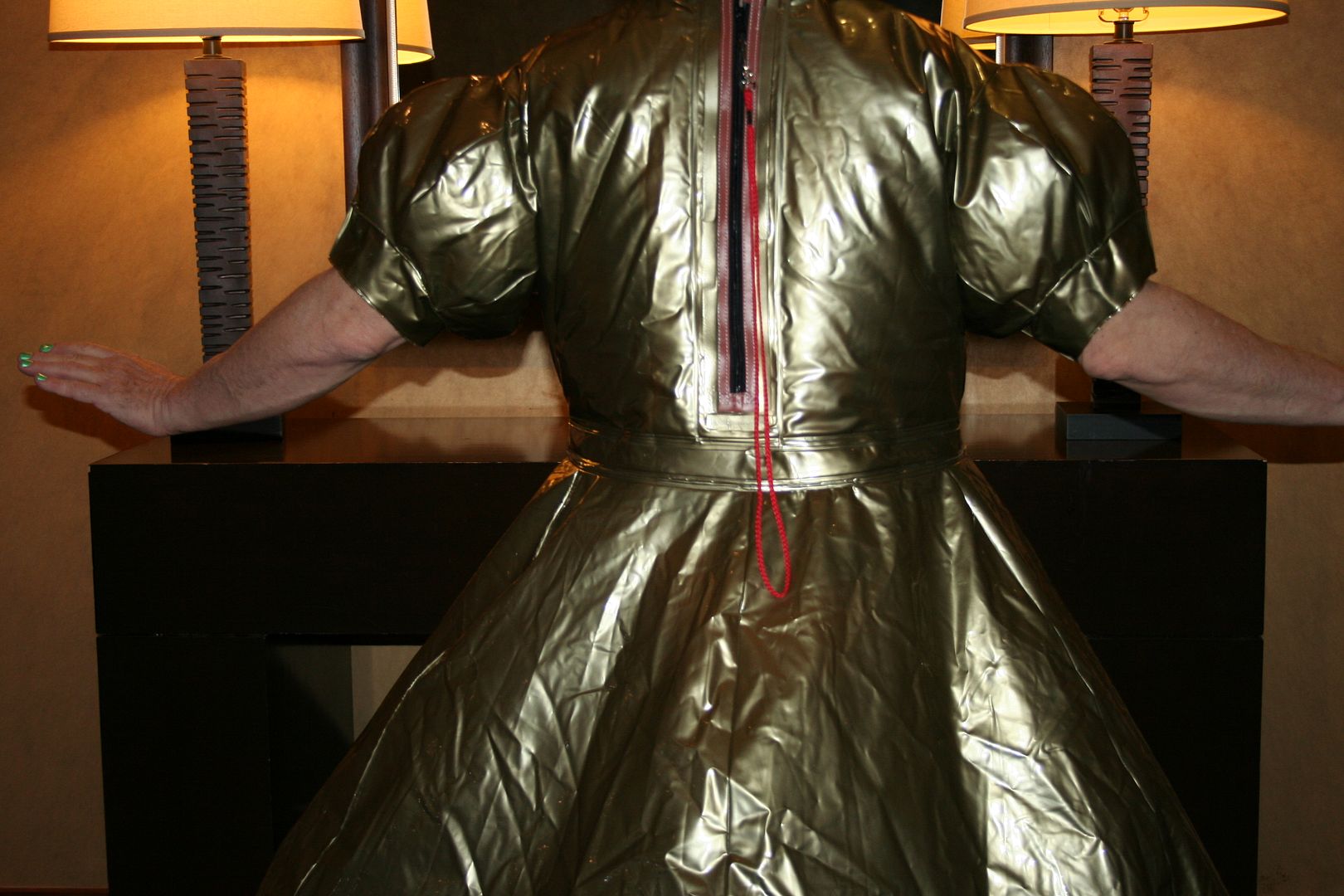 Outside the hotel.
This dress is inflatable!
No need to wear anything underneath!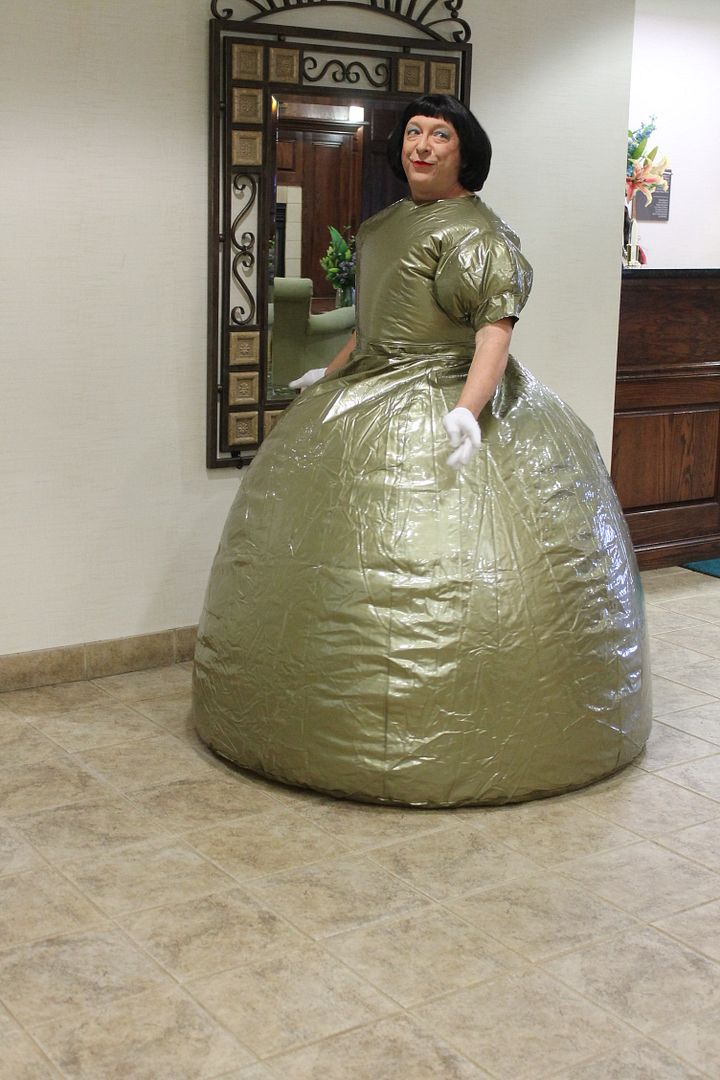 It was an amazing feeling to be walking around with nothing on.
I was getting very wet and the dress was sliding over me all over! The PVC odor was very noticeable however I got many compliment on how lovely I looked.
Permit me to finish with something that bothers me After I got home I noticed this guy trying to take my picture in a sly way. Friends, if you ever see me wearing something as outrageous as a PVC Wedding Dress or maybe even a RUBBER Carhop Uniform, just ask me for a picture. CDs live to have their pictures taken. You do not have to try to steal a picture of me.
I create "meme" out of the situation. The joke is on him; I love to dress fashionably