Hello Wet Friends,
here I am in my black PROS two piece rain suit.
View of our light light house.
I brought my short rubber gloves but tucked them up in the sleeve to keep the rain out.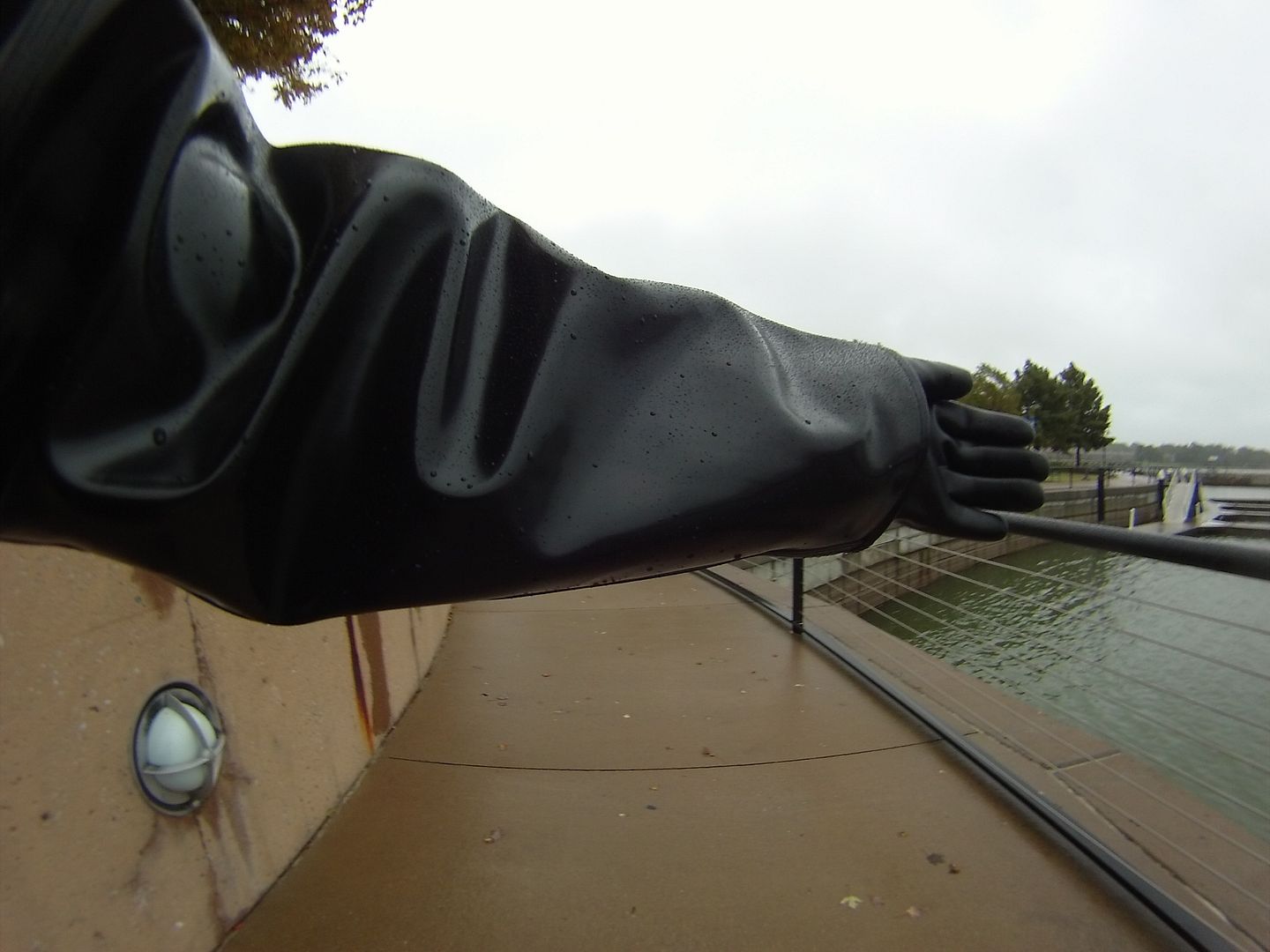 I love a warm rubber glove on a cold wet day.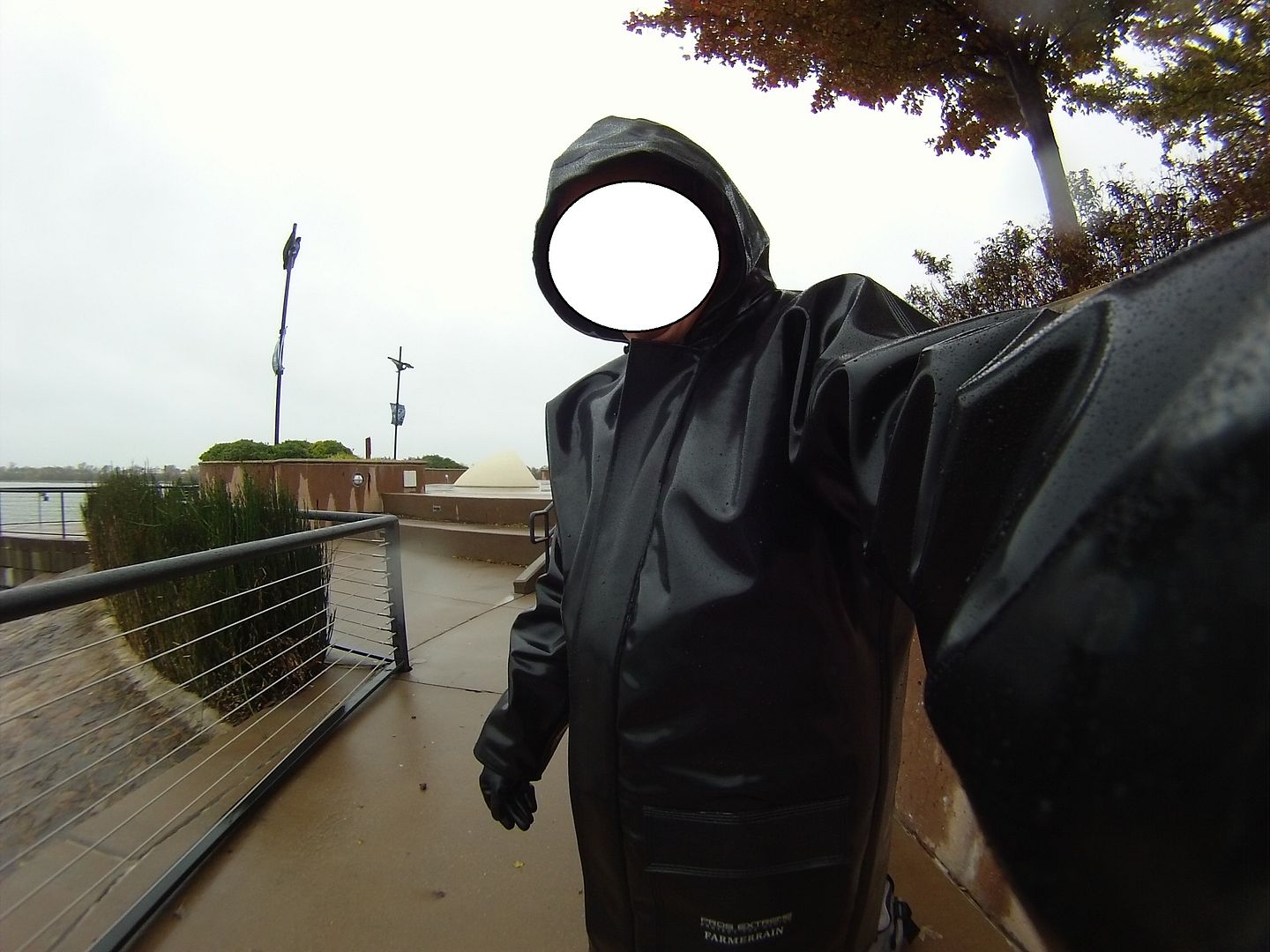 It was cold and wet! Perfect day for a walk or shopping.