Hello Wet Friends,
it is still cold and rainy this week. We wanted some hamburgers so I am outside wearing my PROS Red Rain Suit. Need to grill up those hambergers. I wish I could eat my burger in my suit but it is too messy.
Here is the video:
https://www.youtube.com/watch?v=grFZ_irZhy0
Photo 1
Need to drink some wine to get this party going!
Photo 2
Photo 3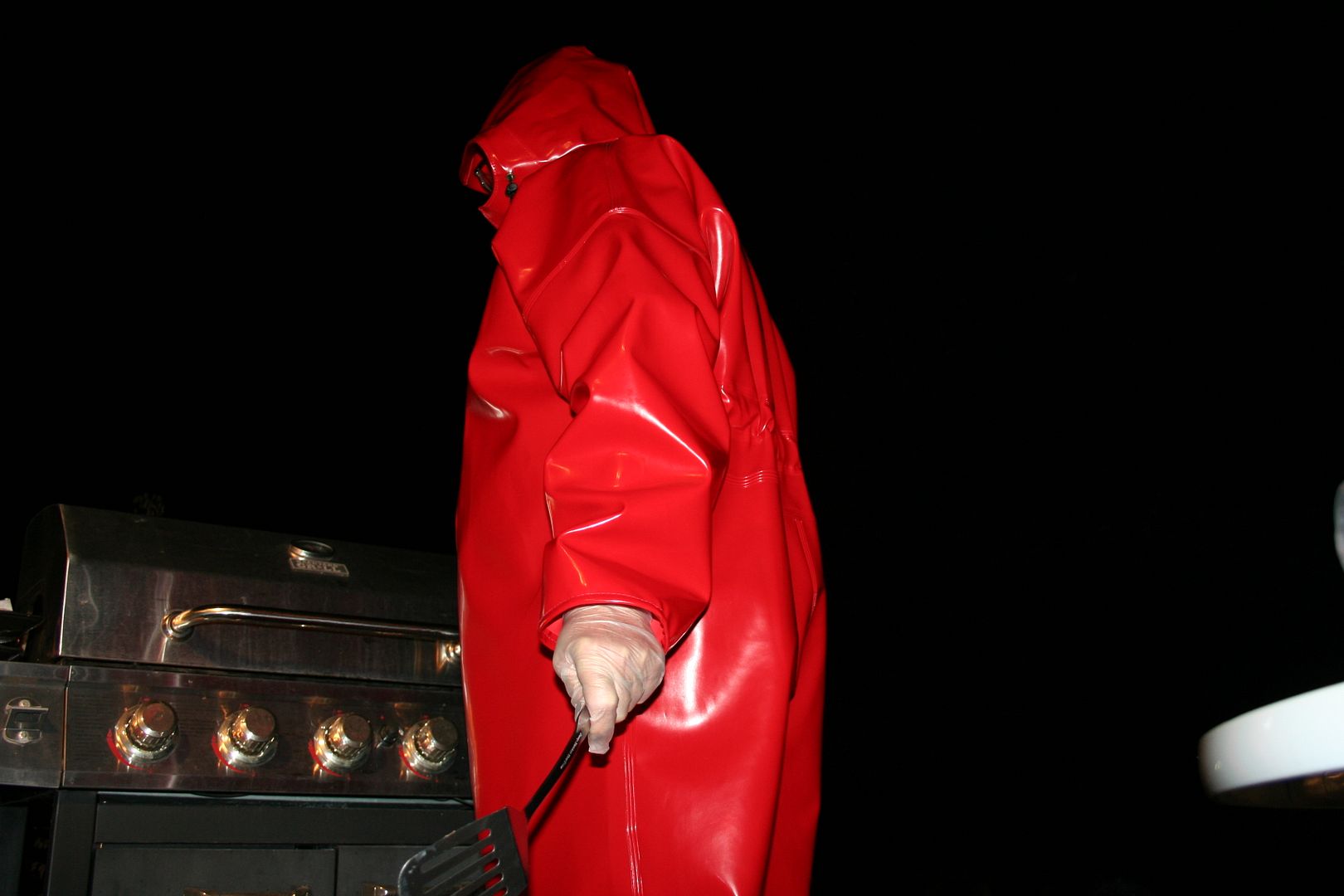 Photo 4
Photo 5
Photo 6
Photo 7
Four cooked and four to go.
Photo 8
Photo 9
Photo 10